online MEDIA – Responsive Websites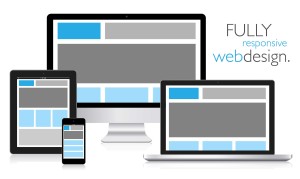 Looking for a way to get your business online as fast as possible, plus have the ability to update your website yourself? You can do it with our Content Managed website. Whether you have static content pages or you want to set up a blog, this is what you have been looking for!
Our online MEDIA Packages are perfect for you to get your organization or company online with your own website, or to take your business to the next level. Our websites are fully responsive. Meaning they will display beautifully on any device!
We'll send you a link to a basic tutorial video that shows you how to add new posts, pages, and adjust your navigation. Don't worry, we will make sure you are ready to go on your own before we take our hands off the bike.
Our Online Packages include the following:
Content Management setup
1 Pre-designed theme (your choice)
Installation and integration of key plugins
They do not include the following, but we do offer for additional fees:
Flash animation
Additional main or sub pages
Reg­istra­tion of your domain name
Content creation
Data entry
Installation and configuration on your host server
Host­ing of your web­site
Search Engine Optimization